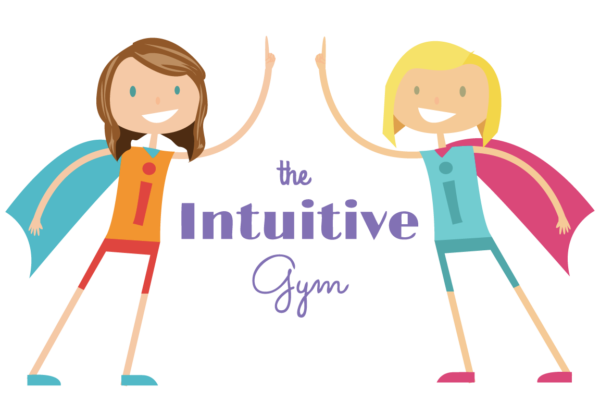 Mary + Keisha= Two Intuitive Superheroes — No sidekicks! 
An intuitive development tele-course to tap-in and turn-on your intuition.
Next Series Begins Saturday, September 9th
9 am – 10:30 am PT
Class-size is limited to 12.  Register today to guarantee  your spot in the Gym!
Do you notice when synchronicity shows up in your life?
Have you wondered…hmmmmmmm, am I intuitive or is this my imagination?
Do you feel intuition only comes in flashes – like lightening in a bottle?
Do you often mistake your fear and anxiety for your intuition?
Do you get stuck in analysis-paralysis?
Do you feel like you are missing the mojo in your life?
Liberate the potential of your intuitive mind to take clear and decisive action.
Honing your intuition amplifies and elevates every aspect of your life. Switch on the light in yourself and watch as the magic unfolds in your career, your relationships, your health and your prosperity. The industrial-strength light and magic comes from within – tap it.

This was the best "Gym" class ever!  No sweating involved, just fun learning!  I gained great insight into how my personal intuition works which helps me in my everyday life. I also enjoyed the lighthearted moments mixed in with the deep personal revelations that came forth, some of which deeply touched my soul.  I highly recommend this class. Thanks Keisha and Mary!
-Shelley W.

The Intuitive Gym was so beneficial in helping me to hone my individual intuitive senses. In other classes, using my senses had been very general.By concentrating on each of them, I learned to be more in tune to each of them which allowed me to feel more in control and receptive to the information that I receive. Keisha and Mary are a dynamic duo who have a wonderful way of teaching their students to use their abilities. Sign up today!
-Anne Marie R.

The Intuitive Gym has been a wonderful experience for me. Its given me invaluable information and insightful questions that really made me look inward for the answers. I am now more focused and feel a deeper sense of self. I am on my way to re-creating my life to be more in line with my greatest happiness. Thank you ladies!!
-Jamie S.

Keisha and Mary – THANK YOU both for a great learning experience in "The Intuitive Gym". I came away with some great tools that I will continue to utilize as I move forward in my life.
-Monica Witt  
Are you curious to know more? See more? Feel more?
Then the intuitive gym is for you.
We have been where you are and are ready to lead the way.
You will connect with the most important voice you will ever listen to…your own.
join the gym
Keisha + Mary + YOU = Magic Mojo
Keisha Gallegos is a Certified Master Life Coach and mojo whisperer. She is a Reiki practitioner, coach mentor, and intuitive consultant and the author of The Little Book of Big Mojo.
As soon as I really started listening to my intuition, my dreams became a reality.
~Keisha Gallegos

Mary Welty-Dapkus, MIM is a professional intuitive, Certified Martha Beck Life Coach, and has a master certification from the Academy of Intuition Medicine®. Mary helps clients develop, integrate and activate a dynamic relationship with their intuition.
For over 20 years, I had a recurring dream that I was driving blind. After a powerful awakening in 2006, I was reconnected with my inner seer. I haven't had that dream again.
~Mary Welty-Dapkus
Six consecutive Saturdays starting
 September 9th
9am – 10:30 am PT
Ending October 14th
Via Telephone 
Six Dynamic Weekly Topics
All classes and the private assessment session are recorded and the mp3 is sent weekly to each Gym member.
(In-class intuitive hands, eyes and ears-on exercises in the Gym)
Class #1:  Intuitive Types: Your Magic Mojo
Class #2: The Cooperative Mind 

Class #3: Energy and Intuition
Class #4: Intuition or Anxiety?  The Facts About Fear
Class #5: Intuition and Your Health
Class #6: Everyday Intuition – Intuition for the 24/7

"The intuition I didn't know I had guided me to the Intuitive Gym. The rest of the work – my intuition and I did that together.  What I learned in the Intuitive Gym will benefit me for the rest of my life.  My classmates in the Intuitive Gym along with  Mary and Keisha continue to be such a profound gift to me.  Thank you!"
-Kerstin W.

Not only have I learned a great deal in the Intuitive Gym programs, but you have brought me completely out of my intuitive shell! A few years ago I would never have admitted being able to do anywhere close to what I can do now! With your kind guidance and support, you have  both encouraged me to explore this new me. Thank you so much for the new beginnings. I love you both!
-Mike K.

"The Intuitive Gym made me recognize that the niggling feelings I get are actually my internal compass helping to guide me in the direction I need to go. Now, rather than ignoring those feelings, I am learning to trust myself and let go of doubt."
–Laura W.

"I can't say enough about Mary, Keisha and the Intuitive Gym program. First, it's simply a pleasure to connect with and be in the company of such a great group of people for eight weeks straight. Second, I walked away with so many AMAZING tools and exercises to use in my confidence coaching practice for women and girls. But most importantly, I learned to hone and trust my own intuitive abilities which has had an enormous impact on my personal life and path forward. Thank you so much ladies….I can't wait to do the Intuitive Gym Part II!"
– Danielle F. 
Tap into your intuitive superpowers.
Early Registration Price
Available Until August 26th
$447
$397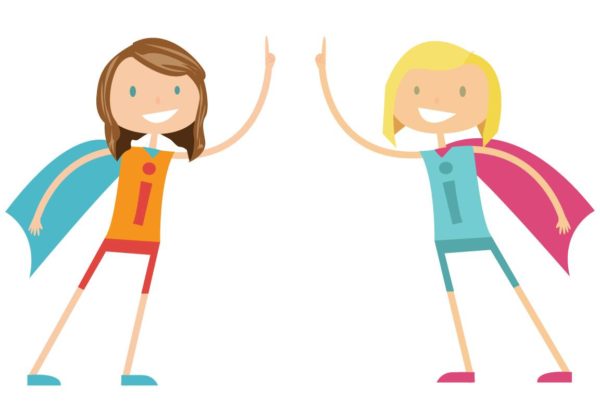 2 intuitive coaches
+6 classes to hone your intuition
+1 private intuitive coaching session = Intuitive Rock Star YOU!
Limited to 12 participants *There are no refunds, please plan accordingly.