Heart-full Raves

"Mary is a bright, colorful lighthouse in the sea of self-discovery and inner wisdom. As someone who has experienced Mary's talents in tele-classes, personal coaching sessions, and meetups, I can attest that her offerings are beyond invaluable. She is an excellent and resourceful coach with great knowledge and tools to support her approach. She is also the mirror you always wished you owned – the mirror of accurate and profound self-reflection. Even in the midst of such complex topics, Mary still gets specific and action-oriented to help you put her teachings into practice in your own daily life  If are a soul seeker or just someone looking for their next destination, let Mary be your flashlight. She will illuminate your path with spot-on intuition, keen perception, and heartfelt truth."
~ Lauren Noel Pinnella
"Mary Welty-Dapkus has a marvelous ability to really see her clients. With her calm and healing presence, she has guided me through a great deal of illness, anxiety, and grief and I am immensely grateful to her for that. I had tried traditional psychotherapy to deal with my ongoing anxiety issues, and it wasn't until I started working with Mary that I really began to dance with them rather than run, fight or ignore them. She is wonderfully creative and present, preferring to move with what is there rather than prescribing exercises by rote. She is also practical: taking large concepts and breaking them down into small actions we can take to see immediate improvement in our lives, and to see how connected our inner lives are to the world around us."
"The fact that Mary is so creative isn't surprising, given her background in theatre and performance.  As an actor, I am curious about and always studying human "nature" – one character at a time. Mary, with her experience as a director, has had opportunity to study even more characters, to find out what makes them tick and why it is they do what they do, in order to help bring a story to the stage. Her intuitive connection also helps actors to find where they might be holding blocks to what the writer is asking the character to do."

"I feel blessed to have worked with Mary, both as an actor and as a client.  She has truly supported me through an ongoing life transformation.  I am privileged to know her."
~ Lisa-Marie Newton
www.ImNewton.com

"After 30 years of working in high-tech corporations, I decided to radically change directions in life. I returned to school, got my PhD in Transpersonal Psychology plus certifications in medical / clinical hypnosis, and launched my own business in 2009. After 3 years in practice, I realized that although I was a seasoned business professional, I needed some coaching assistance to take myself and my business to the next level. That is when a friend introduced me to Mary Welty-Dapkus. I knew we were a good match right from the start – the sparks were there – creativity flying. After several sessions, she helped me to identify some self-imposed limitations and gently challenged me to work through them. I also appreciated that she put action items forward during each session, so I had clear goals to work toward.  Mary also mirrored back to me a much broader and deeper image of my talents, skills, and more importantly, the largeness of soul and spirit expressing through me. Mary has a unique ability to not only bring out your individual abilities, but to make room for your own personal power. I highly recommend Mary to anyone who is a professional in transition. I now have more clarity, vision, and a strong motivation to genuinely show up and shine fully – with all that I am and more! Love this woman!!!"
– Cynthia McDonald, PhD, Transformative Living LLC
transformative-living.com

"To say that working with Mary Welty-Dapkus has been anything short of transformational would be an understatement.  Her guidance, coaching, and extraordinary insight have supported my life in incredible ways the past two years we've been working together.  Not only is Mary skilled, she is also highly professional and committed.  I could not recommend a better guide for any phase of life's journeys."
~ Rebekkah Dilts

"My Fresh Intuition session with Mary was so fun and enlightening! Mary is warm and kind and full of love.  I felt totally safe working with her.  Mary's intuition matched many of the whispers I've heard from my heart!  It was so affirming for me!  And she saw more for me and the images and helpful words she gave, helped me relax into what's next instead of the pushing I normally do to myself.  This was the biggest shift for me, relaxing into what's next.  Things have flowed so nicely since my session with her. I recommend working with Mary whole-heartedly!  Her poetic charm and loveliness are wonderful!."
~ Katie McClain
katiemcclain.com

"Mary is a clear-seer and offered me very valuable insight and healing in  my sessions with her.  Her guidance and support were invaluable."
~ Laura Frances Gates
surrenderingtothesigns.com
"Working with Mary has been an exciting gift, an awakening and a blessing! I have not only learned from her wisdom and keen sense of knowing, but from her ability to help me to tap into my often deeply buried personal knowing. Mary has been the key to opening doors in my life, and I am eagerly awaiting what is behind that next door.
A journey with Mary is magical as she lovingly guides you to a path of living a complete life."
Penny Wilkins, PhD

"Mary is inspiration. She has a positive and unique way of looking at life situations and an amazing creativity which helps her guide clients toward undiscovered and unrealized goals. Through imagery techniques and speaking my truth, Mary facilitated dreams realized. One of these came in the form of going to Italy solo to meet up with a cooking group. Figuring out wants vs. needs is part of the process and what I learned about myself surprised me. Mary wears her heart and joy on her sleeve and made me feel instant trust when first meeting with her. I recommend Mary if you're feeling like there is something more you're looking for in life or if you feel like something doesn't quite fit."
~ Kristen Anderson
"I have known Mary for many years, walked with her through her pregnancies and childbirth. She has always had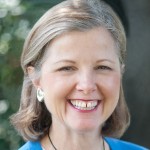 a positive upbeat sort of energy. What fascinates me is how she knits together the ordinary, suburban aspects of life with the mystical aspects of the intuitive and makes it all fun! She never seems to get stuck, always open and learning from whatever life hands to her.
She now walks with me through my journey of honing my intuitive skills. Women have a lot of untapped intuition. It is there from birth but seems to go dormant for many. Sometimes experiences such as puberty, marriage, motherhood and parenting can propel some of us into grasping this sense of "knowing" or gut feel. Mary understands this intuitive knowing aspect of our experiences and can be a wonderfully delightful, insightful, cautious guide. I encourage all of you to check out what she has to say!"
~Carole Cook, MD