"Creativity is seeing what others see and thinking what no one else ever thought."
– Albert Einstein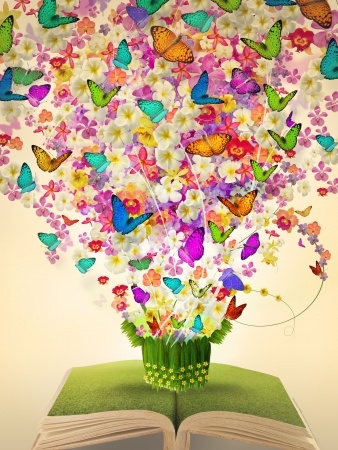 12th Annual Book Your Vision
 A Day-Long Zoom Retreat for Women
Sunday, January 29th, 2023
10:00 am to 4:00 pm
Via Zoom
$149
Registration Closed!
Connect for Information for Our In-Person Event in 2024!
Registration includes:
day-long facilitated retreat
custom vision book 
a collection of vision book/day goodies mailed, pick-up or delivered prior to event 
magazines (if needed)
a community of wise and wondrous women to support and encourage your "living with vision" in 2023 and beyond!
The Retreat (Reimagined)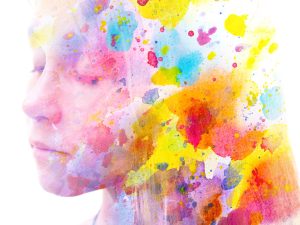 Book Your Vision 2023 is the 12th Annual envisioning workshop hosted by Fresh Intuition. The theme this year is "Unleashing Creativity!"
This day-long retreat workshop is celebrating 12 years in 2023! The idea for this event started with the desire to create an experience that would capture an intuitive/soul-inspired vision for the new year. That first year was a only a few hours long with 6 lovely people! It grew in year 9 to the day-long retreat day with 50+ women. So, the day is designed each year to capture and create your vision for the upcoming year. Working in collaboration and community with a great group of women, you will unleash your creativity and vision, and awaken your world for 2023.
So, join in for this adventure to come together virtually, with shared materials and treats, to design and create. I can imagine the ideas, stories, soul-calling visions and steps that will emerge this year. A sacred space and place awaits you as we zoom in together to create your intuitive-inspired vision of the year-yet to unfold.
Workshop Facilitators

Mary Welty-Dapkus
Professional Intuitive and Certified Life and Leadership Coach
Mary is professional intuitive and certified life coach and the founder of the Fresh Intuition Women's Circles. She is the owner of Fresh Intuition, a personal, professional and leadership coaching and consulting practice. Mary helps clients, both men and women in transition to "gain clarity and lose wait" — freeing them to take authentic and inspired action in their lives, their life's work, in their communities and in the world.
Mary holds the following certifications:
-A masters (MIM) in Intuition Medicine from the Academy of Intuition Medicine®
-A certified Martha Beck (MBI) Life Coach
-A Six Seconds Emotional Intelligence (EQ) Certified Practitioner and a Certified Six Seconds EQ Assessor.
-Transformational Speaker
Mary holds a BA in Education and Psychology from Santa Clara University.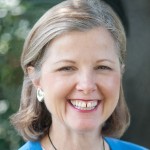 Carole Cook, MD
Retired OB/Gyn and Integrative Women's Health Specialist
Dr. Carole Cook spent over 35 years caring for women from adolescents, young adulthood, family building, menopause and beyond. Carole retired in 2015. She is pleased to be able to continue to support women on their journey through life.
Listening and empowering women by inviting them to take an active role in their health and life. She carries a deep passion for the need for women to find and use their voice to bring a feminine leadership to the world.
As she continues to grow herself, she values gratitude, kindness and a strong opinion. Learning to listen and be curious about her inside and outside worlds. She likes to say "humans are as organic as plants….you grow or you die". She chooses to grow knowing it can be painful, awkward and a challenge to lean into the present moment. "Breathe" is another favorite gem of hers!
It is a pleasure and always enriching to spend time with Mary and all her flock!
Are you ready for your 2023 Vision?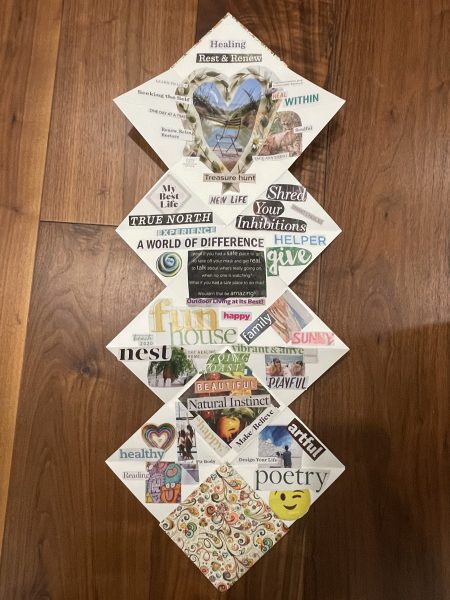 "Inhale your future … exhale your past!" – Anonymous
$149
Registration Closed!
Registration includes day-long facilitated retreat, custom vision book (order form sent upon registration) a collection of vision book/day goodies mailed or delivered prior to event including magazines if needed and a community of wise and wondrous women to support and encourage your "living with vision" in 2023 and beyond!
Cancellation Policy
We will gladly refund your registration fee less a $50 administrative fee if canceling on or before January 15th, 2023. If you cancel after January 15th, we are unable to refund any portion of your registration fee.