Fresh Intuition Women's Circle
Groups run by and for women are our psychic turf;
our place to discover who we are,
or who we could become as whole independent human beings.
Somewhere in our lives, each of us needs a place,
A little psychic territory.
Do you have yours?
-Gloria Steinem
Welcome to Fresh Intuition Women's Circle, a monthly women's gathering celebrating its 12th year in 2023. I'm honored to have built a community of thoughtful, empowered women who bring their heart and "soles" to the Circle and the world. Our monthly meetups create connections among people and ideas. I invite you to create the space in your life to nurture, feed, and exercise your unique muscles of consciousness and insight through this community of pragmatic visionaries.
Join our tribe of grounded, spiritual explorers as we delve deeply into topics that nourish the soul. Together, we find inspiration, knowledge, and growth in gatherings facilitated by master teachers and guides.
Fresh Intuition Women's Circles support and nurture the spirit of creating a mindful, embodied and spirit-filled life. Welcome to the Circle.
August 2023 Summer Soul Series Circles: Topic: Cultivating Connections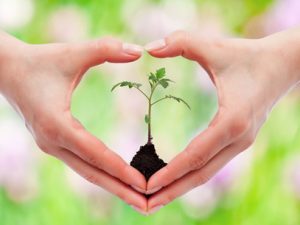 "Connection is why we're here; it is what gives purpose and meaning to our lives."
~ Brene Brown
Tuesday, August 15th: 7 pm – 9:30 pm PDT in Willow Glen – Sign-up promptly for your spot in circle. Space limited to 12!
This registration is for Tuesday, August 15th at 7 pm in Willow Glen.
$40
Wait List – Please contact me promptly for spots available for Tuesday night.
(All the details and address for the circle will be emailed to attendees prior to the event. Purchase mindfully. Refunds available 48 hours prior to circle.)
Our Summer Soul series kicked-off with our beautiful Summer Equinox "Heart's at Play" June retreat day. Then in July, we explored the theme of appreciation. This month, we continue the journey as we explore the theme of connection. "Connection is the energy that exists between people when they feel seen, heard, and valued; when they can give and receive without judgment and then they derive sustenance and strength from the relationship." – Atlas of the Heart. A beautiful focus for our circle time together.
Drawing on themes from my own experience, the work of Brene Brown in Atlas of the Heart,  and the wisdom of the women in circle, we will tap into "the summer within our soul" and how to live more fully and freely from this place. A challenge in our 24/7 lives often filled with "too-muchness." Let's explore just enough-ness!
This will be an experiential evening of connection, exploration, 1:1 time with yourself and time to share in circle! This will be an indoor evening of sharing.
Please bring your journal with you. I will have light refreshments, wonderful exercises, a warm and inviting space and wondrous women to connect with in circle. Additionally, please bring event flyers and business cards to share your work and passions with attendees. 
The address for the circle will be provided after registration and prior to the circle. Please let me know if you have any questions.
See you in circle!
What women are saying
"I felt so welcomed in this beautiful and warm atmosphere surrounded by amazing women. Thank you, Mary, for creating this wonderful group." — Liza
"Like coming home and being embraced. There are few things more validating and nurturing than finding your 'people'" — Lauren
"It is a life changing experience." — Luanne
"What an amazing circle of wise, reflective women…not only inwardly but outwardly. Such a joy to be a part of this circle's journey. Mary is a warm and gracious guide who provides the perfect space for all of us to grow. From tears to cheers, it's a glorious place to be. " — Annette
"Beautiful. Magical. Embracing. Supportive. Loving." — Karmen
"A nourishing, beautiful, safe space to connect deeply with oneself and other women." — Sonya
"It feels like home when you are at Mary's Meetups, and you always walk away with new insight and an open heart. " — Suzan
Curious about our offerings? Here's a sampling of past topics:
The Power of Small Steps: Tiny Changes, Remarkable Results
Tools of Transformation
Wake Up Your Luck
Prosperity, Abundance, and the Magic of Manifesting
Cultivating Rest in the Midst of Unrest
Polishing the Mirror of Vision
Fear: the Secret Double Agent of Transformation
Emotional Elasticity: Cultivating Your Capacity
Authoring Your Life
Roots & Wings: Expanding Your Capacity without Losing Yourself
Navigating Change: The Power of Growing Wings
The Power of Inquiry
Symbols, Synchronicity and Shared Spaces
Reclaiming Our Voices