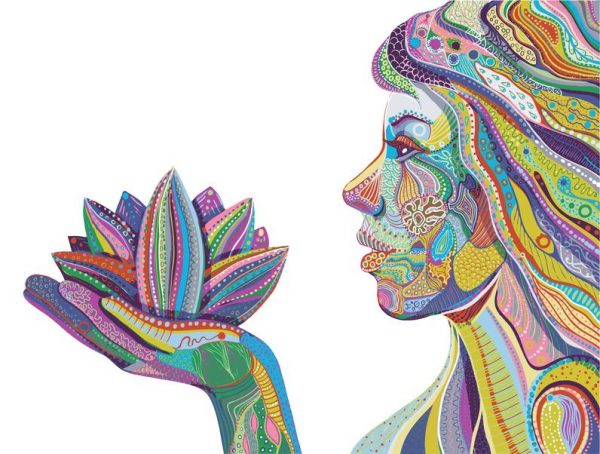 Fresh Intuition Womens Circle
Groups run by and for women are our psychic turf;
our place to discover who we are,
or who we could become as whole independent human beings.
Somewhere in our lives, each of us needs a place,
A little psychic territory.
Do you have yours?
-Gloria Steinem
Welcome to Fresh Intuition Women's Circle, a monthly women's gathering celebrating its 10th year in 2021. I'm honored to have built a community of thoughtful, empowered women who bring their heart and "soles" to the Circle and the world. Our monthly meetups create connections among people and ideas. I invite you to create the space in your life to nurture, feed, and exercise your unique muscles of consciousness and insight through this community of pragmatic visionaries.
Join our tribe of grounded, spiritual explorers as we delve deeply into topics that nourish the soul. Together, we find inspiration, knowledge, and growth in gatherings facilitated by master teachers and guides.
Fresh Intuition Women's Circles support and nurture the spirit of creating a mindful, embodied and spirit-filled life. Welcome to the Circle.
Curious about our offerings?
Here's a sampling of past topics:
The Power of Small Steps: Tiny Changes, Remarkable Results
Tools of Transformation
Wake Up Your Luck
Prosperity, Abundance, and the Magic of Manifesting
Cultivating Rest in the Midst of Unrest
Polishing the Mirror of Vision
Fear: the Secret Double Agent of Transformation
Emotional Elasticity: Cultivating Your Capacity
Authoring Your Life
Roots & Wings: Expanding Your Capacity without Losing Yourself
Navigating Change: The Power of Growing Wings
The Power of Inquiry
Symbols, Synchronicity and Shared Spaces
Reclaiming Our Voices
We currently meet via Zoom, with evening and daytime options each month. Please visit Meetup for details and registration.
What women are saying
"I felt so welcomed in this beautiful and warm atmosphere surrounded by amazing women. Thank you, Mary, for creating this wonderful group." — Liza
"Like coming home and being embraced. There are few things more validating and nurturing than finding your 'people'" — Lauren
"It is a life changing experience." — Luanne
"What an amazing circle of wise, reflective women…not only inwardly but outwardly. Such a joy to be a part of this circle's journey. Mary is a warm and gracious guide who provides the perfect space for all of us to grow. From tears to cheers, it's a glorious place to be. " — Annette
"Beautiful. Magical. Embracing. Supportive. Loving." — Karmen
"A nourishing, beautiful, safe space to connect deeply with oneself and other women." — Sonya
"It feels like home when you are at Mary's Meetups, and you always walk away with new insight and an open heart. " — Suzan