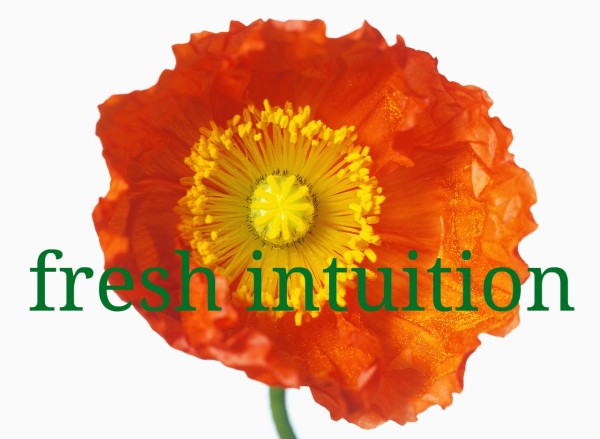 3rd Annual 
Fresh Intuition Women's Book Luncheon & Workshop
Coming
Sunday, October 2, 2016
11:30 am 
Save the Date
Registration Opening in June
Mary Welty-Dapkus, founder and CEO of Fresh Intuition, is thrilled to welcome Keisha Gallegos, featured luncheon author and speaker to the 3rd Annual Fresh Intuition Women's Book Luncheon & Workshop.
Join us for this fabulous day of wonderful women, great food, and the hilarious, wise and magical Keisha Gallegos. It will be a day to turn up the dial on your mojo — or what Keisha calls your "Magical Original Joyful Offering (MOJO) to the world!
Meet Keisha Gallegos
Keisha Gallegos is a Certified Master Life Coach and author of The Little Book of Big MOJO—The Secret Decoder Ring to Unleash Your Superpowers. She's been helping people get their mojo back since 2009. Keisha loves working with clients in the areas of life purpose, business, relationships, and spirituality.
Keisha is a speaker, medium, and Reiki Master. She has worked as an intuitive consultant for over 20 years. Keisha received her BA from California State University, Northridge in Political Science. When she's not coaching clients, you'll find Keisha teaching intuitive development classes, reading, traveling, shopping, eating pizza and/or chocolate, and spending time with her friends and family.
Keisha hosts many popular life coaching workshops and facilitates a spiritual entrepreneur coaching group. She loves mentoring other business, health and life coaches and helping them find their niche while building a business they love.
Keisha is the proud mom of two adult sons, Tyler and Cristian, and has been married to her college sweetheart, Alex, for 25 years. She lives and works in the San Francisco Bay Area with her two furry little Yorkie life coaches, Penny and Teddy.
Keisha will cast her magical spell on us during lunch as we explore what kills our MOJO and how we get it back. In the afternoon, Keisha will facilitate a workshop on Mission To Mojo: Your Superpowers Are In This World!
Caution: Hilarious Laughter and Amazing Transformations Await!
 Learn more about Keisha on her website www.keishagallegos.com.

Chef Bob Altendorf will be back with his incredible food and fabulous luncheon. After the book luncheon last year, Bob has launched his website and you can read more about Bob and purchase great specialty food items there at bobscrazygoodfood.com.
Join us for this Fresh Intuition event where Mary is energizing minds, inspiring hearts and awakening souls –
one delicious experience at a time.
Save Sunday, October 2nd — You will want a seat at the table!