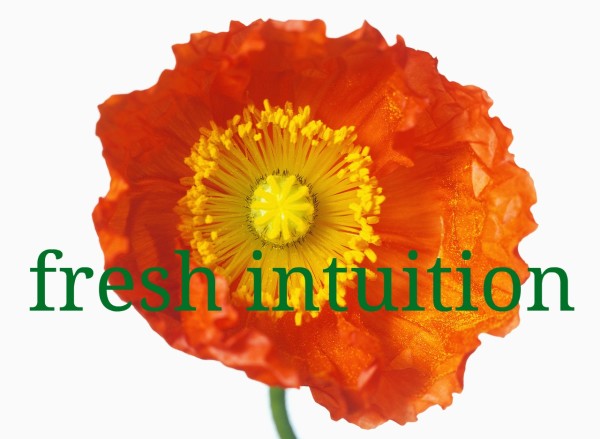 3rd Annual
Fresh Intuition Women's Book Luncheon & Workshop
Sunday, October 2nd, 2016
11:30 am
Mary Welty-Dapkus, founder and CEO of Fresh Intuition, welcomes the incomparable Keisha Gallegos, featured luncheon author and speaker to the 2016 Fresh Intuition Women's Book Luncheon and afternoon workshop "Magical Mojo Discovery Mission."
Join us for this fabulous day of wonderful women, great food, and the hilarious, wise and magical Keisha Gallegos. It will be a day to turn up the dial on your mojo — or what Keisha calls your "Magical Original Joyful Offering"(MOJO) to the world!
Meet Keisha Gallegos

Keisha Gallegos is a Certified Master Life Coach and author of The Little Book of Big MOJO—The Secret Decoder Ring to Unleash Your Superpowers. She's been helping people get their mojo back since 2009. She loves working with clients in the areas of life purpose, business, relationships, and spirituality.
Keisha is a speaker, medium, and Reiki Master. She has worked as an intuitive consultant for over 20 years  who received her BA from California State University, Northridge in Political Science. When she's not coaching clients, you'll find her teaching intuitive development classes, reading, traveling, shopping, eating pizza and/or chocolate, and spending time with her friends and family.
Keisha hosts many popular life coaching workshops and facilitates a spiritual entrepreneur coaching group. She loves mentoring other business, health and life coaches and helping them find their niche while building a business they love.
Keisha is the proud mom of two adult sons, Tyler and Cristian, and has been married to her college sweetheart, Alex, for 25 years. She lives and works in the San Francisco Bay Area with her two furry little Yorkie life coaches, Penny and Teddy.
 What's The Buzz On The Little Book of Big Mojo?
"Keisha Gallegos is a jewel of a human being and a natural-born life coach. Her enormous warmth, energy, optimism, compassion and common sense make her an incredibly valuable asset to all her clients. I would hire her to coach me in a New York minute. Her clients, past and future, are very lucky people!"
~ Martha Beck, Author of Finding Your Own North Star, and Steering by Starlight
"With characteristic flair and refreshing directness, Keisha Gallegos encourages you to stop agonizing over your life's purpose and start finding your mojo. Fun, easy to read and very actionable, this book will help you find your voice and use it to make a difference."
-Pamela Slim, author, Body of Work and Escape From Cubicle Nation
"Keisha Gallegos is a fun new voice in the personal quest for living a passionate life! Thank goodness she discovered her own MOJO ~ lighting human souls on fire! With Keisha's expert intuitive advice, recognizing your destiny is closer then you think."
– Marie Manuchehri RN, author of Intuitive Self-Healing
"When a book asks a question like, 'How am I unique and fabulous?", you just know it's going to be a great book. Keisha Gallegos has written a great book, with great questions (and funny stories and witty asides) which will help you uncover who you really are and how you really need to be in this world. The Little Book of Big MOJO is an instant classic!"
– Michele Woodward, Executive Coach and former White House Staff
Crazy Good Food – The Luncheon
The Fresh Intuition Women's Luncheon is not your ordinary "fair fare." As anyone who has experienced Chef Bob's extraordinary food will attest, you are in for a crazy culinary experience. A delicious feast awaits both your eyes and your taste buds.
Bob, his wife Colleen, my husband Drew and I have been friends for over 30 years. We all met in college at Santa Clara University and Bob and Colleen have not only been our dear friends, they have been our next door neighbors' for close to 20 years. We are blessed with friendship, family and community.
Bob brought his vision and experience to the Women's Luncheon last year. After the luncheon, it was exciting to watch Bob launch a whole line of food products under the label Bob's Crazy Good Food. He will have products to share again at the luncheon this year.
I am thrilled that Bob will be back to create an amazing lunch again this year.  We are in for a treat!
Door Prizes A'Plenty
It's wouldn't be a Fresh Intuition event without goodies and gifts. There will be fabulous door prizes again this year and all proceeds will be donated to CancerCAREPoint, a non-profit providing personalized counseling, assistance, resources & education to all Silicon Valley cancer patients, families & caregivers.
A Fresh Intuition coaching session, fabulous jewelry from Lost In Paris, a Bob's Crazy Good Food basket, and a gorgeous Kate Spade handbag are just some of the great prizes back again this year!
The Workshop: "The Magical Mojo Discovery Mission!"
Following the luncheon, you won't want to miss the afternoon workshop with our guest author and speaker Keisha Gallegos.
Come along on a Magical MOJO Discovery Mission with mojo whisperer Keisha Gallegos, where we will do a deep dive to discover…
~What is your "Magical Original Joyful Offering" to the world?
~How to unearth the gifts that live inside of you.
~What is smothering your MOJO?
~How you can find your way back to your best self whenever you get lost!
Your MOJO is not out there, waiting for your to find it. Your MOJO is right under your nose, inside you, where it's been overlooked and undervalued. Together we will pull off the layers of crap that are strangling your MOJO in order to set it free.
Our workshop will include a guided meditation to create a MOJO barometer you can use every day, touchstones to keep you on the best feeling path for you, journaling, and group sharing exercises that help you to connect to your superpowers and to your fellow workshop participants.
If you've ever questioned your purpose, your mission, or your intuition
—
this workshop is for you. Come for an uplifting day of magic, connection and new tools to help you feel fabulous. Fall forward into your own magical mojo.
Registration Now Open – Signup Today for This Sellout Event
Option #1 
Best Value
Luncheon + Workshop
$179
-The Women's Book Luncheon
– "Mission To Mojo — Your Superpowers are Out Of This World!" Workshop
-A signed copy of The Little Book of Big Mojo
-10 Door Prize Tickets*
*(All proceeds from the Door Prize Drawing will be donated to Cancer CAREpoint)
Option #2
Luncheon Plus
 $79
-The Women's Book Luncheon
-A signed copy of The Little Book of Big Mojo
-5 Door Prize Tickets*
(*All proceeds from the Door Prize Drawing will be donated to Cancer CAREpoint )
Option #3
Luncheon Only
$59
-The Women's Book Luncheon
-One Door Prize Ticket*
(*All proceeds from the Door Prize Drawing will be donated to Cancer CAREpoint)
Other Tasty Treats
There will be books available for purchase and signing at the luncheon as well as additional books to buy for friends and family. Book signing at the event.

The buffet lunch will be will feature a variety of healthy, fresh and delicious food. There will be gluten-free and vegan selections. Please contact me here with specific dietary requests.
There will be an opportunity to connect and network at the event. Please bring business cards, flyers and literature about your business and/or community passions and projects to share at our What's Fresh Community table.
If you are interested in underwriting this event as an Event sponsor, please message me here for more information. Your sponsorship will off-set speakers fees and rental costs or underwrite the flowers and favors. Your sponsorship also helps to support our donation to CancerCAREPoint and is a great way to showcase your business at the event.
Join us for this Fresh Intuition event where Mary is energizing minds, inspiring hearts and awakening souls –
one delicious experience at a time.
 Learn more about Keisha and her work at http://keishagallegos.com/
Connect with Bob and his Crazy Good Food at http://bobscrazygoodfood.com/
Connect with Mary here for Event Questions
So, which Option Did You Choose?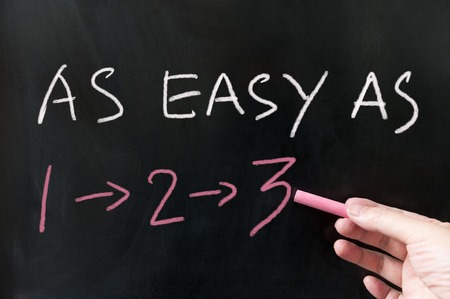 Stay Fresh!