CAMP CHAKRA
Full Day Retreat in the Santa Cruz Mountains
Fire Up Your Life
Sunday, November 15th, 2015
10am – 5pm
$179
Camp Chakra is an all day energy expedition that will take you from burned out to FIRED UP!
Did you know you have an untapped energy source in your very own body?
It's the missing link in the mind-body connection.
Chakras are the mini-computers within our energetic body that affect your energy centers in your physical body. They collect and transmit emotional, physical and spiritual information into your cells.

Your Camp Chakra Itinerary Includes:
Tour of your chakra energy centers, where they are located and how they work- as well as an intuitive cruise through YOUR chakras and their vitality and challenged areas.
Embark upon a healing journey of the physical and emotional symptoms by learning energetic techniques and exercises.
Restore vital life force energy by learning chakra management tools.
CAUTION – DO NOT attempt Camp Chakra if:
-You enjoy being stuck, sick, broke, drained or crabby.
-You dislike learning ancient secrets to wellness, playing games and doing crafts.
-You hate eating yummy food and enjoy the natural world with fun and fabulous folks.
-You feel great about being anxious and don't want to experience quick and easy methods to rid yourself of debris that's blocking your energy flow.
Meet Your Camp Chakra Expedition Guides: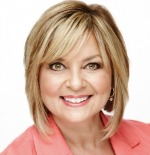 Keisha Gallegos is a Certified Master Life Coach and mojo whisperer. She is a Reiki Master, coach mentor, intuitive consultant and healer and author of The Little Book of Big Mojo.

Mary Welty-Dapkus is a professional intuitive, Certified Martha Beck Life Coach, and has a master certification from the Academy of Intuition Medicine ®. Mary helps clients develop, integrate and activate a dynamic relationship with their intuition.
Get Ready for an Energizing Retreat
The Presentation Center in Los Gatos on
Sunday, November 15th, 2015
10 am – 5 pm
Cost:  $159 includes workshop, workbook, lunch and supplies.
$179 
Some great resources to begin your Camp Chakra exploration today.
Caroline Myss
http://www.myss.com/chakra/chakrasflash.asp
Dr. Oz
http://www.doctoroz.com/episode/secrets-your-chakras-7-energy-centers